WHY US?
They completed the course
"I can't understand why people are frightened of new ideas. I'm frightened of the old ones."
― JOHN CAGE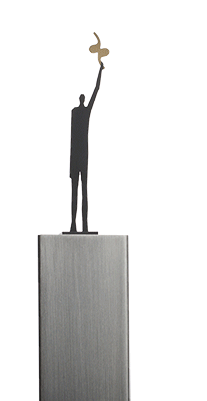 ESART IS US
ESART – Escola Superior de Artes Aplicadas do Instituto Politécnico de Castelo Branco was created in July 1999 and is structured in two training areas: Music and Design.
ESART is today a teaching institution well grounded in the Artistic Higher Education network, which has earned the unanimous recognition of several individualities and institutions, developing a teaching system aimed at preparing students for the demanding national and international labour market, obtaining in its courses high rates of employability.
Learn more
General
The Escola Superior de Artes Aplicadas (ESART) is located at the Talagueira Campus, in a recent pedagogical block, inaugurated on December 2, 2014, consisting of a separate building in three blocks.
Main Block
The main block consists of the library, lecture rooms, computer labs, studios, editing rooms, workshops, two auditoriums, support centres (resources, graphic and computer production), teaching and training support services, reprographics and stationery, technical and support rooms.
Lateral Block
The lateral block consists of Teaching Offices, Classrooms, Meeting Rooms, Management and support services.
Posterior Block
The posterior block holds the instrument study rooms.
Official Block
Besides the pedagogical block, ESART has a workshop block, composed by the wood workshop, metal workshop, workshop support room, rapid prototyping laboratory (3D printing) and CNC laboratory.